About the Gallery
Since 1993, the Gallery at University Lutheran Church has been home to exhibits by photographers, painters, weavers, sculptors, and other artists from the Cambridge community and from nearby Harvard University. Highlights have included a retrospective of the work of Carl Nelson, exhibits by Russian painters Leonid Amtchislavski and Alexander Korman, and our annual spring show of work by seniors at Cambridge Rindge and Latin High School.
The UniLu gallery is open on Sunday mornings, during church office hours, and by appointment with individual artists. We are located in Harvard Square, on the corner of Winthrop and Dunster Streets, between Harvard's Malkin Athletic Center and Pinocchio's Pizza. The church has no parking lot, but is easily accessible by public transportation; for more information, see directions to the church.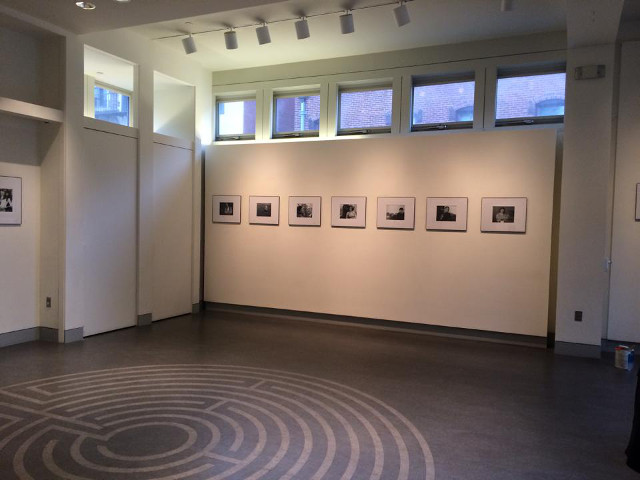 The north wall of the Gallery at University Lutheran Church. Photo by Jayms Battaglia.
If you are interested in exhibiting your work in the UniLu Gallery, please see the Information for Artists page.